Lab-Co Stairs Components: a very unique offer since 1986.
Our mission is to offer the best possible value in the industry while giving an exceptional and personalized customer service to our clients.
In February 2015 four young entrepreneurs, Laurie and François Labrecque, daughter and son of Alain Labrecque as well as Mathieu and Pier-Luc Couture, sons of Daniel Couture joined each other to buy the family business. Their goal was to support their fathers efforts to pursue this valuable work rigorously while bringing forward looking ideas.
Lab-Co Stairs Components was founded by Mr. Alain and Rejean Labrecque as well as with Daniel Couture in 1986. With the aim of providing an unequalled service, Alain and Daniel built a totally new shop in 2009 in order for them to increase their manufacturing capability. The same year, Rejean decided to leave the company to pursue personal projects.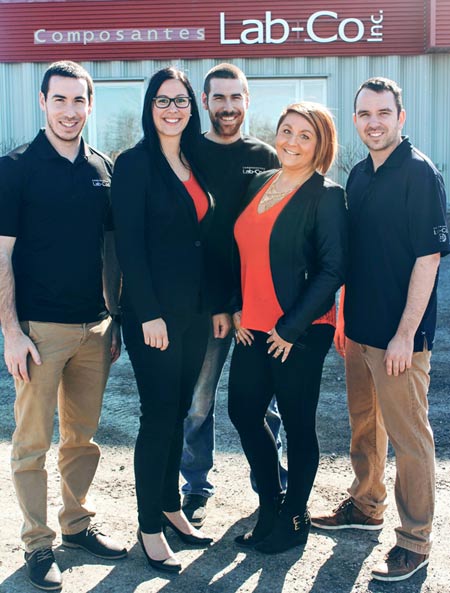 From left to right:
Pier-Luc, Laurie, Mathieu, Julia & François